Most Viewed Products
HELLA 358052171 Driving Video Recorder Capture 2.0X - ( DVR 2.0X )
SKU: 358.052-171
₹13999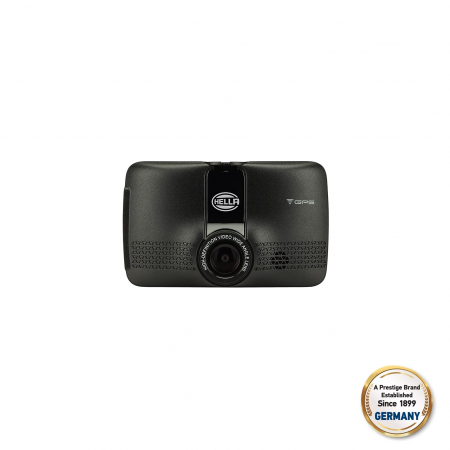 HELLA 358052161 Driving Video Recorder Capture 2.0 - ( DVR 2.0 )
SKU: 358.052-161
₹10999
HELLA 358052151 Driving Video Recorder Capture 1.0 - ( DVR 1.0 )
Part Number - 358.052-151
MRP : Rs 6849/-
SELECT PART NO
DETAILS
The HELLA Capture 1.0 Driving Video Recorder captures critical details of every road incidents with bright and clear high definition (HD) video images.

Full HD 1080P @ 30FPS and 130 Degree Wide Angle View - Captures a wider view of the road with effectively reduced blind spots for maximum visibility.
2.0" LCD Screen - Easy adjustment of options and video playback.
G-Sensor - Automatic locking of video footage (protected and not be overwritten) for event and emergency recording.
Smart Motion Detection - Recording starts when a moving object is detected and stops when motion ends.
Micro SD card - Support Up to 128GB / Class 10.
Loop-Recording - Automatically deletes old files to record new ones.
Build-in Battery - comes with 240 mAh battery.
Sensor - SOI F02
Lens - 4G + 1IR
FOV - 130
Aperture - F1.8 glass lens, this results in brighter and clearer videos.
Supported Format - MP4 (H.264)
Package Include - Dash cam 1.0, Mini USB connector for power supply, Suction mounting socket, 16gb memory card, MicroSD card adapter and User manual.
FEATURES
WARRANTY
Warranty of 2 Years Available for Camera and 6 Months for Accessories.
DOWNLOAD