Most Viewed Products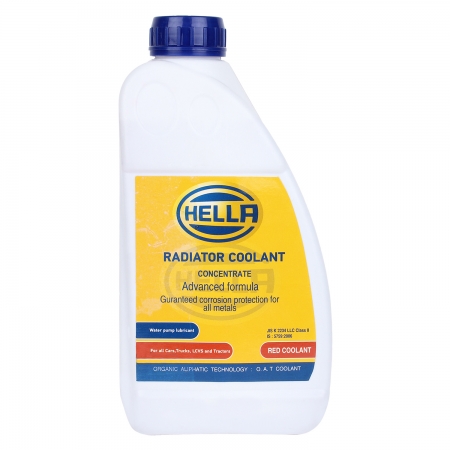 HELLA 329394021 Coolant 1:3 Conc. 1ltr Red
SKU: 329.394-021
₹218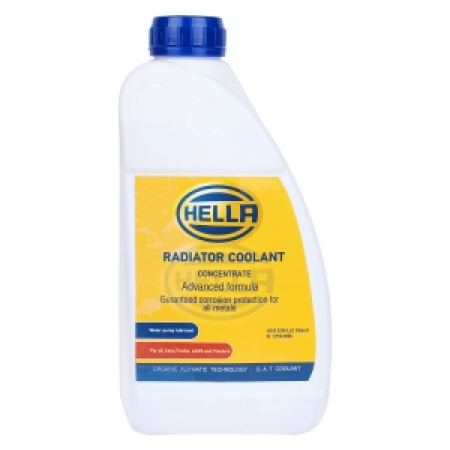 HELLA 329394001 Coolant 1:3 Conc. 1ltr Green
SKU: 329.394-001
₹218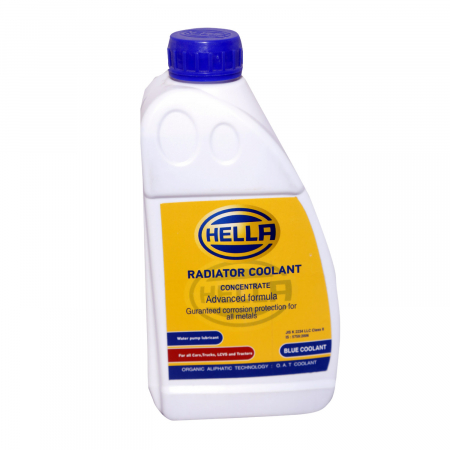 HELLA 329394011 Coolant 1:3 Conc. 1ltr Blue
SKU: 329.394-011
₹218
HELLA 329394081 Coolant 1:3 Conc. 205ltr Green
Part Number - 329.394-081
MRP : Rs 39208/-
SELECT PART NO
DETAILS
Based on New Generation Hybrid Mono and Di basic Alphatic O.A.T Carboxylate for full protection of Cast Aluminum Engines and Radiators.
Use of high quality prism polymer based Antiscalant, Antioxidants, Antifoamers, stabilizers and green fluorescent green dye.
Excellent cooling, corrosion protection, anti scale, anti foam.
Guranteed corrosion protection for all metals & safe for rubber hoses and engine parts.
Long drain period due to low depletion rate of additives.
Superior corrosion and rust protection leading to reduced maintainance.
Expiry Date :- 2years from manufacture date.
FEATURES
WARRANTY
DOWNLOAD